RBC Multi-Strategy Alpha Fund is a diversified alternative investment solution that seeks to generate positive returns with a low risk of annual loss and a low correlation to traditional asset classes.
A core alternative solution
Absolute return focus

Attractive fee structure

Complementary investment

Ease of implementation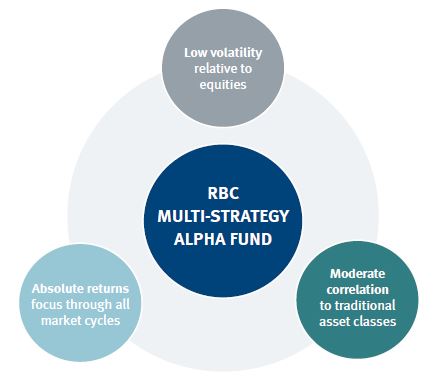 Learn more

>
Diversified across global markets and strategies
Target weights as of April 30, 2018.
¹Expected allocation range at fulld eployment of capital commitment (anticipated by end of 2018).
²Cash levels may vary depending on cash flow requirements and the investment outlook of the committee.